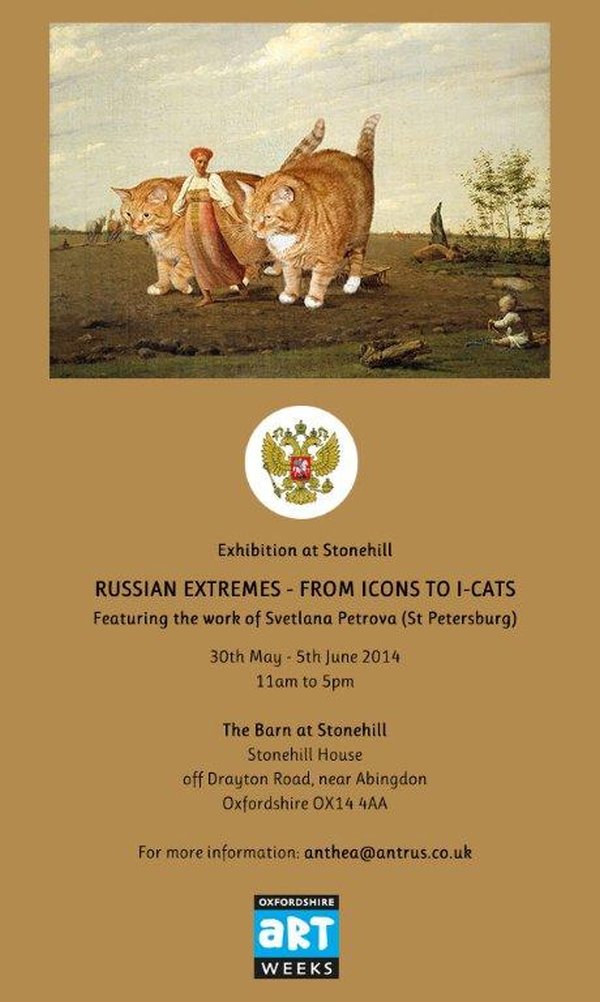 During last year's Oxford Artweeks, Stonehill Barn hosted the exhibition 'From Icons to I-cats', featuring the work of Russian artist Svetlana Petrova and her enormous ginger cat. So much press interest ensued that even Channel 4 News came to film, see:
Channel 4 Fat Cat Art Pictures
The exhibition went viral, obtaining for Svetlana, her cat and her website unprecedented global interest, which resulted in Penguin USA offering her a book deal. This book, 'FatCatArt' is now available to order from bookshops, please see: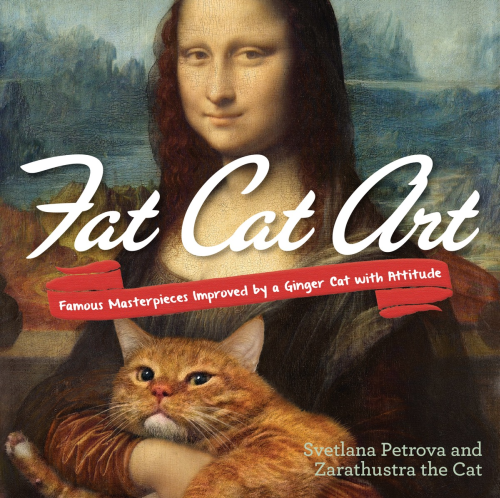 ISBN 978-0-399-17478-0
Or direct from Stonehill, on enquiry.
For more information, please see:
www.fatcatart.com